A durational microtonal live drone performance.
baritone, alto, soprano saxes.
bass, treble clarinets
alto, treble flutes
Laptop

Inspired by work in Australian Indigenous communities over the last 25 years and European microtonal harmonic systems, such as Istria (whose microtonal scale has been listed in the UNESCO Intangible Cultural Heritage List), as well as explorations in Pythagorean Harmonics and Just Intonation combined with concepts of time and place borrowed from the Indian classical raga system.
The slowly evolving work builds on natural harmonies and subtracted or interpolated fundamentals, it flows between sublime and challenging sonorities at an almost imperceptible rate.
DRONESCAPES combines live composition and orchestration with granular and spectral manipulation technologies to create and immersive experience that attempts to challenge concepts of time, harmony and resonance, forcing technical and musical responses from the performer to non-traditional harmonic structures.
The work was conceived in December 2016, and has been performed at
Alpha Waves Series, Sydney.
Now Now Festival, Sydney
Sedam Dana Stvaranja Festival, Pazin, Croatia.
Porec Street Art Festival, Porec, Croatia.
Ars Electonica Festival, Große Konzertnacht, Linz, Austria
Awai Arts, Venice Biennale, Venice, Italy.
Spektrum, Berlin, Germany.
Fu:bar – Festival, Zagreb, Croatia.
Kiblix 2017, Maribor, Slovenia.
SICKO, 2019 Sydney.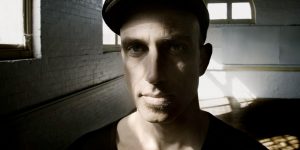 "my impressions about the concert on the bridge are personal. it isn t official review.  I was touched because you reach vibrations and sounds of gong or other instruments  able to touch emotions, mind, body and soul. I was crying few times. 

After the concert my heart was open and I want to hug people around me. it changed energy in me and in the participants of the festival. your concert was the top of the festival for me. before that my mind where "leading the show", and after that I was able to connect more with heart."